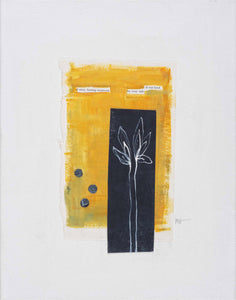 Book Pages: On Your Side
Regular price $300.00 $150.00 Sale
It was kind of nice, having someone on your side.
Mixed media on white canvas.
Size: 11"x14"
My love of words, books and color-mixing led to the creation of these mixed media pieces.

This is an original work of art by Mary Gregory.

Please be aware that, on your computer monitor, colors may vary slightly from the original.
You may also be interested in